The nostalgic stuff…
Things we watched on TV such as Captain Kangaroo, Make Room For Daddy (yes, I had a crush on Angela Cartwright!), the Twilight Zone and Bonanza. Games shows like You Bet Your Life and I've Got a Secret, The Ed Sullivan Show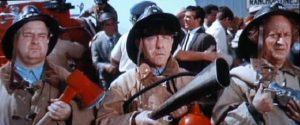 Movies that shaped our lives such as The Blob, Bulllitt, It's A Mad, Mad, Mad, Mad World, The Russians Are Coming and Wait Until Dark
Games we played like Whiffle Ball, Wire Ball, Half Ball, Red Light, Green Light, Jacks and Hopscotch.
The music that shaped our lives. Elvis, The Beatles, Stones, The Who, The Animals, Herman's Hermits, Dave Clark Five, The Byrds, Buffalo Springfield, The Beach Boys,The Chipmunks, Mothers of Invention., Cream, David Bowie…
I've only begun scratched the surface and open to suggestions. What are some of your favorite memories growing up?
When you were 5? 10? in elementary school, high school, college, in the service?