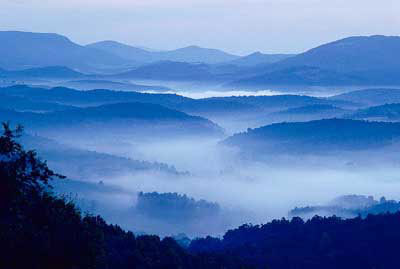 Next Stop – Nashville
Grasshopper

For the record, let me just say that I think my mother regretted telling me to "shit or get off the pot" the second she realized she had said it. Because those words had such an immediate, powerful and profound impact on me, and she must have seen a gleam in my eye the instant my mind processed those words. It's like the last two years of my contemplating moving to California culminated in pushing me off the fence in that single moment.Time suddenly began to move so fast, my head was spinning out of control. After I made arrangements to share the a ride with this guy, Brian, it suddenly became real to all of us that I was leaving the nest for good this time. It was during this period that I learned just how close my relationship was to my youngest brother, Gary.
Though my other younger brother, Elliot, and my sister, Cindy were closer in age, it was Gary and I were closest in spirit. And he was also my biggest fan. I discovered this during one of our midnight chats in the Cohen family kitchen. Every night after midnight when my parents were asleep, he'd be sitting in the kitchen smoking pot and polishing off a box of Captain Crunch cereal. I had quit smoking weed by then, however, on this occasion, I think I took a hit or two and we had a heart to heart. I remember him telling me how proud he was of me and how sure he was that I was going to become a famous rock star. His belief in me was unwavering and he told me of his plans to save all his money so he could come visit me in Santa Monica the following year. As it were, he had already planned a trip to visit my brother Elliot, who was serving in the Israeli Air Force at the time. Another long story.
I was very sad to be leaving Gary. I used to call him Grasshopper, because he was a black belt in Karate and would practice his kata religiously for hours every day, and practice his kicks on the poor front door which he would prop open and kick shut repeatedly. It was often comical to watch, because he was so serious and focused. But this was at a time in his life when he could really have used having an older brother around for support. He was 17 and just about to graduate high school and he had no idea what he wanted to do with his life. I really looked forward to seeing him the following year in California. We were going to have the greatest time. Who knows, maybe he'd stay and we'd be roommates for a while. I'd be in a famous rock band and he'd be my road manager or something.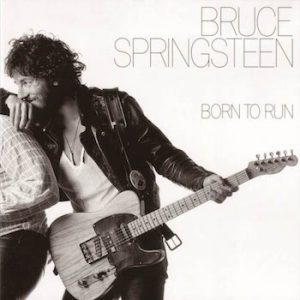 Not long after that conversation with Gary in the Cohen kitchen, the time to leave for parts unknown had arrived. I left with very little fanfare. I didn't want anyone to make a big deal about it, I just wanted to get on the road, pick up Brian and we'd be on our way.  And that's pretty much how it went. As I write this, I can't really remember details about Brian, my ride-sharing partner. I do remember we were about the same age, he had long frizzy hair like mine and was very personable. If everyone was like him, hitchhiking would never have been deemed so dangerous. All of our clothes were in bags and knapsacks strewn all over the back seat and in the trunk. We each had about 200 bucks, maybe a little more, but gas was only about 65 cents a gallon, so no worries. The car stereo blasted Born To Run by Springsteen and baby, we WERE born to run!
The plan was to hopefully get as far as Nashville, Tennessee on the first night and sleep in the car on the side of the road somewhere. About 5 hours into the trip, we were approaching Roanoke, Virginia. That's when we saw the first few snowflakes.
One thing about a blizzard that covers 3/4 of the United States… You can't outrun it. Fortunately, we managed to stay ahead of the storm before the snow got very deep. On the way, we hit pockets where it turned back into rain; then back into snow again. Nothing I hadn't had to deal with before, until…
The Smoky Mountains

My biggest fear heading into the mountains through this snow storm, especially at night, was that we might get stuck in the snow and worse, that the road would freeze and the car would slip right off the mountain into the valley below. The good news is, that didn't happen. In fact, the air got warmer as we ascended into the Smokies so the road wasn't frozen at all. I hear this is one of the most beautiful scenic drives in the world during the Spring and Summer in the daytime.
The bad news is, this was shortly after sundown in January, and they don't call them the Smokey Mountains for nothin'.  The snow had turned into a thick, foggy drizzling rain. If I put the high beams on, it reflected the light right back in my eyes and I couldn't see 5 feet in front of me. I eventually had to  slow to about 1 mile an hour with the car door open so I could see the ground next to the car. On the other side, Brian was doing the same to make sure we didn't veer over the edge or into a ditch or a tree or whatever.
Suddenly, I caught the glint light of something coming up from behind and traveling fast. Then, we could hear the rumble. It was a huge 18-wheeler hauling a huge load of who-cares and I said, "Brian! Shut the door!" I figured if that trucl didn't slam into the back of my car, then the driver must know the road pretty well, or he wouldn't be driving that fast. Sure enough, he whizzed right past us and I hit the gas and tailgated that truck as it navigated us through that wet, foggy, winding mountain road for about 50 miles until we got to the end of the danger zone.  This wasn't the first time a trucker would get me out of trouble on this trip. In fact,I'd like to take this opportunity to acknowledge all truck drivers out there. They truly are the guardian angels of the highway. Keep on truckin'!
Nashville Cats
We didn't have to go much further along I-40 before we hit cold, wintery air again, and the rain had turned to frozen rain. Naive li'l old us were still planning on finding a place to sleep by the side of the road. But as the storm continued to grow stronger, the freezing rain growing louder against the roof and the hood of the car;  and the hour getting later, we finally conceded to the will of Mother Nature. We decided to find a cheap motel and spend the night in a warm room, rather than sleep in the car with the engine running and take a chance on never waking up. And that's what we did. As soon as we arrived in Nashville's city limits, we found a place just inside the city limit and checked in for the night.
The sad thing is, I had been really looking forward to doing a little  site-seeing in Nashville. One of my all-time favorite bands, The Lovin' Spoonful had a song called Nashville Cats and they sang about how "every mother's son was a guitar picker in Nashville, and dang! I had my guitar with me. Maybe I'd find a place to play or meet some real live Nashville guitar pickers. Maybe even Buck Owens, Willie Nelson or Johnny Cash!  But alas, that was not meant to be. It was late, the streets were iced over, and all the lights were out. We were lucky enough to find an open motel under the circumstance.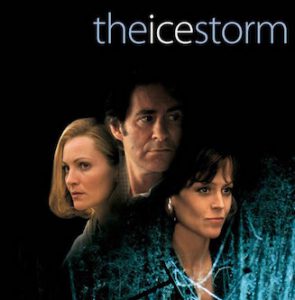 The next morning, we decided to move on. The storm had passed, and according to the forecasts, the roads were cleared through to New Mexico. Had we taken the Northern route, it would have been treacherous, maybe even impossible, but the Southern states, though most hadn't seen winter weather like this in a very long time, were still clear enough to travel safely to Albequerque. Only one thing was holding us back from getting started… the car was completely encased in about an inch of solid ice.  I had never seen anything like this, Years later, when I saw the movie "The Ice Storm" with Sigourney Weaver and Kevin Kline, I would never have believed anything like this was possible.  It took over an hour to scrape the windows, and chip the ice off the door handles and around the door seams before we could get into the car and warm it up enough to set off…
Cue the music… Lateral Meniscus
Please post comments below if you have any hairy scary road stories.

Bask in country's golden age with the ultimate collection of sweet country ballads; nos… [More]
Price: $149.95
---