I'm Too Young For This Sh*t
Like many, many people, I started getting mail from AARP when I was about to turn 50 years old. And as I'm sure was the case with many, many others, I said to myself, "Why are they sending me this crap? I'm not ready to die, yet."
So for years, I simply ignored the call of the AARP sirens and with an annoyed flourish, threw their solicitations into the trash can with all of the other junk mail.
But, then one day, something compelled me to read the contents of the envelope in its entirety, and I decided, "Hey. Whet the heck, it's only 12 bucks, I'll make the membership fee back after the first few times I go to Dunkin' Donuts.
And there it is… that thing about AARP – You are never too young to join.
More Than Just a Way to Save a Few Bucks
It started out as a way to save a few bucks, but now that I've been a member for a few years, it's become so much more than that.  I've come to realize that my vanity, my longing to stay young forever, simply did not jibe with the way an AARP membership constantly reminded me of my age. But now that I'm 64… Well what am I supposed to do? I can either ignore aging – or embrace it. SO I'm choosing to embrace it. Hey, may as well. Getting older is inevitable.
But the reason I'm posting this is for all of you who are still fifty-ish and may be thinking about joining AARP, but resisting because it has that stigma of making you feel old before your time. As Tony Soprano would say… FUGGEDABOUDIT!
Okay, let me put it to you this way: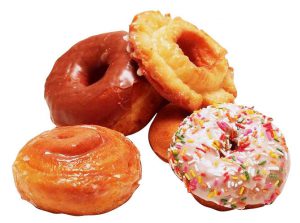 If you could get a free donut  every time you stopped in Dunkin's every morning with a large coffee, which you were going to buy anyway, would you turn it down? If you stop for a donut almost every morning, that's quite a chunk of change. If I said, hey do you want to pay 15 bucks to see a movie or 9 bucks to see it, which would you choose? You see where I'm going with this? AARP members get discounts in a whole  lot of places. Just for living long enough to do it.
Discounts Are Just the Icing On the Cake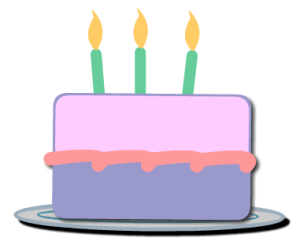 But the discounts AARP members receive is just the icing on the cake. I've come to discover their great website and the AARP Magazine that is delivered every month – right to your home. Past covers have featured Bruce Springsteen, Luke Perry, Bob Dylan,Harrison Ford, Michael J. Fox, Michelle Obama, Natalie Cole, Jamie Lee Curtis and Kevin Costner. The interviews are first rate and the articles span an amazing and eclectic range of subjects.  Anyone and everyone will find something of interest in each and every issue. I would venture to say that the AARP Magazine subscription alone is worth the price of membership.
So What ELSE Do You Get for 16 Bucks?
Really? You haven't been to the AARP website? Okay, well, besides providing a link for you to their benefits page, I'll list some of the other things right here that you can expect from joining this life-affirming organization:
Travel Benefits
including car rentals, hotels, cruises, flight and vacation pages and rail tours. They'll even help plan your trip!
Everyday discounts
Dining
Dunkin' Donuts, Denny's, Bonefish Grill, Recipes, Landry's Restaurants – to name a few.
Entertainment
Cirque de Soliel, Regal Cinemas,Ticketmaster
Health and Wellness
|including Glasses.com, HearUSA Hearing Shop, Lenscrafters, Walgreens, Target Optical, and even PetPlan Pet Insurance
Flowers and Gifts
including 1-800-Baskets.com.
Automotive
Roadside assistance, auto buying, car rental, Zip car
AARP in Politics
Keep in mind that AARP is one of the strongest advocates and activist organizations battling on the front lines in Washington, D.C. for Medicare and Social Security. Any self-respecting baby boomer who's worked hard all their life and has payed into the system has the right to those benefits. Keep that in mind when you're deciding whether or not you want to become a member.
I Do NOT Work for AARP
One last thing, and let me just make this abundantly clear… I have no dog in this fight. No vested interest in AARP outside of the benefits I have observed myself from being a paid member. As far as I'm concerned, joining AARP is as useful to a senior as joining an auto club is to a car owner. It just makes sense. There is no harm, no foul for not joining; however becoming an AARP member will simply give you that extra peace of mind and more than a few perks.
Stuff for Baby Boomers is an affiliate site. That is, the only support here is derived from affiliate programs that are associated with most of the products reviewed here. However, as far as I know, AARP has no such  program. This means that whether you decide to become a member of AARP or not, I stand to gain absolutely nothing. So, for what it's worth, I am writing this article for one simple reason. None of us are getting any younger, and AARP is the only recourse of its kind that I know of that provides so much to senior citizens for so little. It's your move.

---