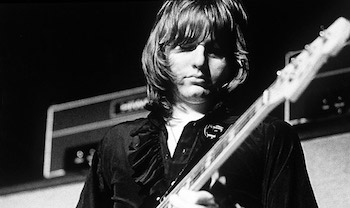 Greg Lake – November 10th  1947 – December 7th, 2016
The world said Goodbye to Greg Lake, another music icon of the 60's. Though not as common a household name as Steve Perry or  Geddy Lee of Rush, Lake had one of the sweetest voice in progressive rcok and was probably one of the biggest vocal influences of the genre.
Lake's clear, soaring vocals were a trademark of ELP's music, although King Crimson fans may best remember him for his potent singing on that band's ear-bending "21st Century Schizoid Man," which was praised by both Jimi Hendrix and The Who's Pete Townshend.
Source: Remembering prog-rock pioneer Greg Lake, dead at 69, in his own words – The San Diego Union-Tribune
Here is command Greg Lake solo performance of Still, You Turn Me On at California Jam in 1974.
Still You Turn Me On - Greg lake
If you're a hardcore Emerson,  Lake and Palmer fan, your thoughts about Greg Lake's passing would be greatly appreciated. Please comment below.