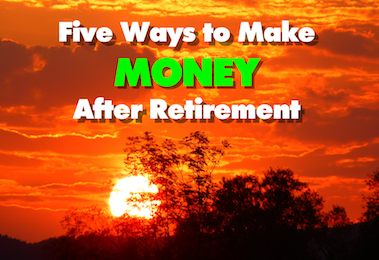 5 Ways to Make Money After Retirement
When I was just starting out in the work force many years ago, my idea of retirement was quite different than it is today. I thought I'd work 9 to 5, just like Daddy did, and after 25 years at the same job, move  to a condo in Florida, just like Mm and Dad – where I'd spend the rest of my life playing shuffleboard, or tennis, take a dip in the pool, eat the early bird dinners at a local restaurant where the old people go, sleep, rinse and repeat… until the day I die.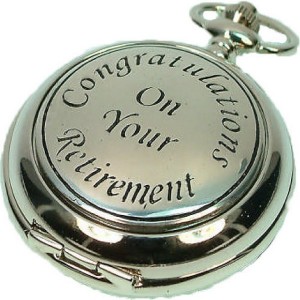 But life did not play out that way, and here I am at 65 with no 401k, no nest egg, and a small check from Social Security on the 3rd of each month, that isn't nearly enough to live on. My situation was compounded by a bout with colorectal cancer that forced me to take an early retirement and deal with brain fog for two years.
When I was finally given the green light go back into the work force, I had to revisit my skill sets and learn a few new ones. I didn't have the stamina I had 5 years before, but I wasn't in a position to just sit back and watch television until the Grim Reaper showed up. In the time since, I have worked or continue to earn an income from one or more of the five sources of work listed below. I believe anyone can do or learn to do one or more skill sets. Here are five. There are many others hat will be added to the list in time.
1. Be a Brand Ambassador
A brand ambassador is probably better known as "The person who gives out Free Samples". You can work directly for a company like Aidells, giving out samples of their sausages; or Vitamix, demonstrating their super-powered, high speed blenders You need to have reliable transportation, because when you work for the company, they send you into supermarkets and big box stores all over the place. The problem with this type of ambassadorship is it's usually full time work and the hours are long.
I wouldn't even consider this a form of retirement.
Other types of brand ambassadors work in malls and home expos collecting leads for home improvement companies such as Bath Fitter, Kitchen Savers, Colonial Tile, or demonstrating kitchenware and cutlery for companies like Kitchen Aid, CutCo, Henckle, etc. You can usually find these people in shopping malls and home shows and expos. Many times, you can find a job by just inquiring at the booth and the rep can tell you how to apply.
The best of the lot, at least in my experience is CDS, which stands for Club Demo Services. CDS is a company that works exclusively for Costco and, in fact, has their quarters located in the back of each Costco Warehouse. They usually require you to be available a six hour shift, at least 3 days a week, including one weekend day. However, they are known to be very flexible and willing to work with you if your schedule requires something different. Also, if you need to sit during your shift, they provide a stool if you request one along with a note from your doctor. The most appealing part about working for CDS is that you are assigned to one store, so  it doesn't require driving to a new location every time.
Duties are light and vary from light cooking on a skillet, toaster oven or microwave, to giving out samples of chios, candy or pieces of cheese. Did I say cheese? Well as long as you can smile and enjoy talking to  people, this is a great way to earn a good part time income and get yourself out of the house. Base pay is about $12.25/hour in PA. It may vary from state to state, but not a bad wage considering the ease of the job. You might also want to look into BJ's or Sam's Club for demo work if CDS isn't hiring.
2. RideShare – Be a Lyft or Uber Driver!
Okay, I won't lie. Becoming a driver for Uber and Lyft saved my life. No kidding. First I'll tell you how I got into it – and then I'l break down the gig for you. This is something you may seriously want to consider… Click here for more about driving for Lyft and Uber!
3. Blogging/Affiliate Marketing
Earn income working from home writing about something you are knowledgeable and/or  passionate about. Blogging is one of the most rewarding ways to make money, but not as easy as some would have you believe. It is a way to get rich quick, however, if you learn how to set up an affiliate site properly, you can do very well. Some earn enough to save up for a vacation or pay some bills, others have replaced their full time income completely. Wealthy Affiliate University is the best way that I know of to find the tools and knowledge to get started.
Click here for more information.
4. Pet Sitting
If you love dogs and have the time and space to be a dog sitter or dog walker, there is no easier and more rewarding way to make a few extra bucks. Click here for information on Rover dot com
Home based business based own your personal skills
5. Offer Your Services On Fiverr
Perhaps you've heard the phrase "gig economy". FIVERR allows you to utilize a variety o your own skills and talent to make money performing a variety of online tasks and assignments – from graphic design to voiceovers, to making music to wearing a company logo on your forehead. All you need is a little tenacity and imagination. Read more about Fiverr here!