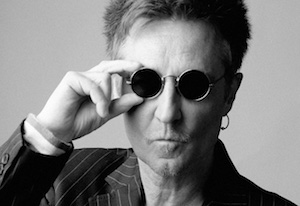 New EP by John  Waite Gets Full Tour Treatment
John Waite has just released four brand new, all acoustic songs, and he's taking them on the road. Two of the songs were written by John Waite with collaborator Rick Giles and tow were penned by Richard Thompson. John was born in 1952 and has been a rock and roll road warrior since first coming into the cosmic awareness as the frontman slash bas player with The Babys in 1977 who put out five LPs in 5 years and disbanded in 1980.
Mr. Waite launched his  solo career in 1982 and has had intermittent success over the years with several of his songs becoming staples of mainstream rock and power ballads including "When I see You Smile" and Missing You"
Click the link below to read the full story of this latest 4-song EP and  supporting tour.
Source: MUSIC SCENE: John Waite is a happy road warrior – Entertainment – Wicked Local Carver – Carver, MA