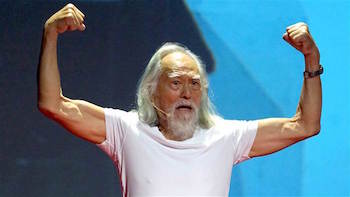 books, Health - Mind, Body, Spirit, Lifestyle, longetivety, Mind, Body, Spirit, News, newsworthy, youth
When I grow up, I want to be Wang Deshun. That may sounds strange, coming from a baby boomer, but Wang is 80 years old, is in prime physical condition and works as a model, a DJ and a musician. So what's wrong with aspiring to continue to doing the things I currently enjoy doing – 15 or more years from now?
While surfing the net for ideas to write about, this guy's story in the NY Times immediately caught my eye. I saw a picture of this wild, white-haired chinese man with ripped abs and a young man's tan strutting down a model's runway.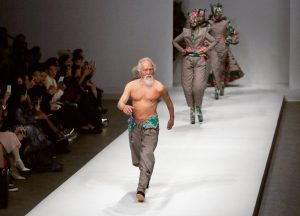 Being older in China typically means being respected, but also, often, sentimentalized. Someone as young as 50 may be addressed as "yeye" or "nainai" — grandpa or grandma — regardless of whether they have offspring.Mr. Wang is having none of that.

Source: An 80-Year-Old Model Reshapes China's Views on Aging – The New York Times
During the course of the day, I ran across several other articles about him. So  here's the story…
The man's name is Wang Deshun. He just celebrated his 80th birthday, and to make a long story short, he's been living the dream his whole life. Born in 1936 in the city of Shenyang, he's now known 80 years later – worldwide as "China's Hottest Grandpa".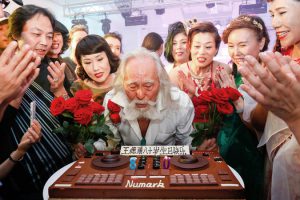 We'd like to wish Mr. Deshun a happiest of birthdays and many more years of modeling, singing, DJ-ing and continued enjoyment all of his favorite pastimes. You are a true inspiration and proof that we all can reinvent ourselves at any age!
A Truly Inspirational Human Being