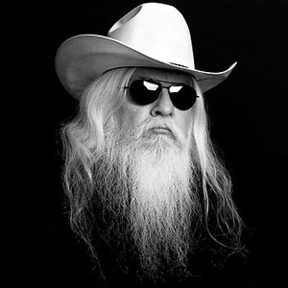 Leon Russell
April 2, 1942 – November 13, 2016
It's been a rough week. Two days ago, Leonard Cohen died. Yesterday it was Robert Vaughn, the Man from U.N.C.L.E., Today Leon (born Claude Russell Bridges). They say these things happen in threes. I can hardly take it any more. This has been one of many groups of three this year. Y'know, usually, on the awards shows like the Oscars, the Emmys, and the Grammys , they devote about 10 minutes to a montage of all the iconic figures who have passed away during the year. But THIS year, I think the In Memoriam Movie Montage may have to be a 3-hour long special… Leon Russell  played a vast part of that soundtrack.
If anyone's passing served as a reminder of my own mortality, I would have to say, Leon Russell. hands down. And I hate to say it, but due to Leon's leaving us, the truth may finally come out that The Carpenters didn't write "Superstar". There is so much I want to say about Leon Russell, but words really escape me. The thing about  Leon Russell's death that impacts me so is that he's one of those ageless, timeless types that you just take for granted is always there. I just could never let my mind go to that place where he was no longer in the physical world. His music and his presence have always transcended that as far as I was concerned. Now he joins the League of Icons Who Left Us in 2016. And it sucks.
There was a definitive "Leon Russell Era" throughout  the late Sixtes into the late Seventies. I have fond but foggy memories of hearing Delta Lady playing in the background almost every time I walked into that head shop on Sansom Street in 60s Philly, PA. The Mad Dogs and Englishmen were ubiquitous then, too –  there was Joe Cocker and Leon Russell setting the stage on fire with "The Letter" and their scathing rendition of "A Little Help From  My Friends. It made for a super raucous group number in the Piano Room. For more about the Piano Room, i must direct you to My Great American Journey, where it is described i more detail.
Oh, and of course, The Carpenters were singing the Leon Russell and Bonnie Bramlett penned "Superstar" on every car radio, and to this day, drunken co-workers still fuck it up in Karaoke bars.
Mr. Russell went from being one of the top studio musicians in Los Angeles to a celebrated songwriter for himself and other acts
I love you for my life, you are a friend of mine
And when my life is over
Remember when we were together
We were alone and I was singing this song for you
Source: Leon Russell, Hit Maker and Musicians' Musician, Dies at 74 – The New York Times
Well, Leon, maybe you won't be passing this way again, baby.
But your spirit forever shall.
To get the full scope of Leon Russell's contribution to music and to the world, read some of the past interviews interviews he's done  in Rolling Stone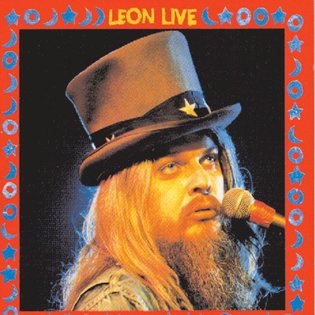 Please Post Your Leon Russell Encounters in the Comment Box Below