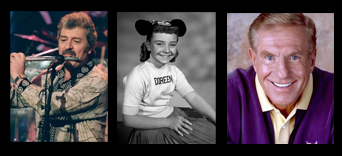 ---
Farewell to These Beloved Baby Boomers Who Died in 2018
January
4th – Ray Thomas, 76  – Founding member of The Moody Blues  – prostate cancer
5th – Jerry Van Dyke, 86 Brother of Dick Van Dyke and most noted for his role as David Crabtree in  "My Mother the Car"  in 1965 and Luther Van Dam on the TV series "Coach" in the 1990's
5th – Captain John Young, 87 – Astronaut on the first manned Gemini flight in 1965 and five more missions including a 1972 walk on the moon 
10th  – Doreen Tracey, 74 – Best known as just "Doreen" from the original Micky Mouse Club (1955-'58) from cancer
12th – Keith Jackson, 89 – Sportscaster and voice of ABC Sports' College football from1966 till 2006
13th – Jean Porter, 95 –  Contract actress for Metro-Goldwyn-Mayer. She was in over 30 movies between 1938-1961 
13th – Naomi Stevens, 92 – The actress who played Mrs. Dreyfus in the movie, "The Apartment" starring Jack Lemmon and Shirley McLane in1960 
19th– Dorothy Malone, 92 – Best known as Constance MacKenzie on TV's first night time soap opera, Peyton Place, which ran from 1964-1968
20th – Jim Rodford, 76 – Bass player for Argent and Kinks; later with more recent incarnation of The Zombies
27th – Mort Walker, 94 The guy who created the Beetle Bailey (also Hi and Lois) comics in the Sunday papers 
February


1st – Fidel Angel Castro Díaz-Balart, 68 Scientist and Fidel Castro's oldest son committed suicide
2nd – Dennis Edwards, 74 Lead singer for The Temptations died at Chicago Hospital, apparently due to complications from meningitis
4th – John Mahoney 77,  Frazier's beloved Dad, Martin Crane on the hit tv series, "Frasier" which aired from 1993-2004 Cause of death – throat cancer
7th – John Perry Barlow, 70 – founder of the Electronic Frontier Foundation. Also lyricist for the Grateful Dead
9th – Reg E. Cathey, 59 yeqars young Payed Freddy Hayes in the Netflix hit show "House of Cards" and most recently his last role as Luke Cage's Dad on the binge-worthy Luke Cage (also on Netflix). Cause of death – lung cancer.
9th – John Gavin, 86 – U.S. Ambassador to Mexico from 1981 till 1986 AS an actor he portrayed Julius Caesar in "Spartacus" in 1960 – Cause of death -Leukemia
11th – Vic Damone, 89 – Hit singer/songwriter  "You're Breaking My Heart"  and "On the Street Where You Live"
12th – Marty Allen, 95 – Comedian  1/2 of the famous comedy duo of Allen & Rossi, Tey appeared on The Ed Sullivan Show over 40 times!
12th – Louise Latham,95 –  Actress – Best known for her role as Bernice Edgar in the Alfred Hitchcock movie "Marnie" a 1964 release.
21th – Billy Graham, 99 – Minister and ubiquitousChristian TV  evangelist – His tv ministry was called the Billy Graham Crusades and aired from 1947 until 2005.  HE was also the spiritual adviser to every U.S. President from Harry Truman to Barack Obama!
22th – Nanette Fabray, 97 – Actress, singer and dancer. Fabray was Sid Caesar's "partner in crime on "Caesar's Hour" 1954 until 1957.  She played Katherine Romano on the daytime soap "One Day at a Time" from 1979 to 1984
March
1st – Bill Burkette, 75 – The guy with that rich baritone voice and lead singer of 'The Vogues', known for great songs such as "Turn Around, Look at Me" "You're the One", "Five O'Clock World". Hes been long referred to as "Pittsburg Music Royalty".
2nd – Ronnie Prophet, 80 –  Canadian Country-Western star of "Grand Old Country" and "The Ronnie Prophet Show" 
3rd – David Ogden Stiers, 75, best known for his role as Charles (Major Charles Emerson Winchester the 3rd in the smash hit TV show M*A*S*H. Cause of death – bladder cancer.
11th – Sir Kenneth Dodd, Comedian/Singer-songwriter (UK) – recorded "Tears" the #1 hit in 1965 and #3 for all of 1960s – age 90. During a tv interview, he also revealed that the Beatles were actually Martians 
12th – Nokie Edwards, 82 – Lead guitarist and bass player for The Ventures, the iconic instrumental  60's rock band. Cause of death: complications from hip surgery
14th – Stephen Hawking, 76 – World reknowned physicist, Honorary Fellow of the Royal Society of Arts, lifetime member of the Pontifical Academy of Sciences, and a recipient of the Presidential Medal of Freedom . Cause of death: ALS
20th – Frank Avruch,  89  better known as Bozo the Clown, a  fromkiddie TV show which aired from 1959 till'1970. Cause of death: heart disease.
22th – Charles Lazar, the founder and CEO of Toy "R" Us died at the ripe old age of 94
23th – Debbie Lee Carrington, 58 – known for her role as Little Bigfoot in Harry and the Hendersons
25th – Linda Brown, 76 – a Civil Rights figure and at the center of the 1954 Supreme Court case, Brown v. Board of Education, which outlawed segregation.
April

1st – Steven Bochco, 74 –  The prolific writer and producer of tv cop shows Hill Street Blues, L.A. Law, and his most recent and last masterpiece Murder in the First,  Cause of death: Leukemia
2nd – Winnie Mandela, 81 – wife of fellow anti-apartheid activist Nelson Mandela
8th – Chuck McCann, 83 –  host of "The Chuck McCann Show" (kids tv show)  Cause of death: heart failure
10th – Yvonne Staples, 80 – One of the Staples Singers, an iconic family gospel group, big since the 70's with hits such as "I'll Take You There" and "Let's Do It Again"
11th – Mitzi Shore, 87 – Mother of Paulie Shore and "mother", "grandmother" and "great grandmother" figure, she nurtured a few generations of upcoming, soon-to-be-famous and famous comics. The Showtime TV series partially based the character Goldie on Mitzi in "I'm Dying Up Here". Her memory and impact lives on down here.
16th – Harry Anderson, 65  aka His Honor, Judge Harry Stone on the hit TV show Night Court
16th – Pamela Gidley, 52 –  best known for her role as Teresa Banks in "Twin Peaks: Fire Walk with Me" – age 52 (cause not released)
17th – Barbara Bush, 92 – First Lady and wife of Pres. George H. W. Bush and mother of Pres. George W. Bush. Founder of the Barbara Bush Foundation for Family Literacy. Cause of death: congestive heart failure
18th – Bruno Sammartino, 82 – The best WWF Pro Wrestler that ever lived (IMHO – hey, I can say that… My blog, my rules!)
Also known as "The Living Legend", Sammartino held the WWWF World Heavyweight Championship title longer than anyone in the wrestling world. Ever! Cause of death: heart failure
21st – Verne Troyer, 49  Mini-Me from the Austin Powers trilogy  He stood only 2′ 8″ and was the worlds shortest actor – Suspected cause of death: alcohol poisoning
27th – Kristin Nelson, 72 – Wife of Ricky Nelson and regular on The Adventures of Ozzie and Harriet. Cause of death:  heart attack
27th – Paul Junger Witt, 77, Producer of popular tv shows including The Partridge Family, Golden Girls and the film Dead Poets Society. Cause of death: Cancer
29th – Robert Mandan, 86 –  portrayed philanderer Chester Tate on TV's madcap sitcom, Soap.
May
13th  Margot Kidder, 69 The tragic actress who portrayed Lois Lane in three Superman movies opposite Christopher Reeves. Also a tragic story.  The franchise was thought to be cursed for a very long time due to circumstances surrounding these movies.
14th Tom Wolfe,  88 – author and journalist – Author of The Right Stuff and Bonfire of the Vanities
21st – Philip Roth, 65 –  Author of Portnoy's Complaint in 1968, Pulitzer Prize winer for for American Pastoral. Cause of death: congestive heart failure
21st – Clint Walker, 90 –  Big Actor, Big Man – played Cheyenne Bodie in the TV western Cheyenne from 1955 till 1963. Cause of death: congestive heart failure
26 – Captain Alan Bean, 86 – USN Ret/Astronaut – Astronaut aboard Apollo 12's  2nd mission to the moon in 1969
June

5th – Kate (Valentine) Spade, 55 –  Entrepreneur and fashionista Another shocking celebrity suicide
6th– Jerry Maren, at 98 – the the last living munchkin from 1939 hit musical motion picture from MGM… The Wizard of Oz
8th – Anthony Bourdain, 61  Chef and man-of-the-world. Best known for his TV show, Anthony Bourdain: No Reservations, which aired form 2005 until 2012, when his sudden shocked the world.
21st – Charles Krauthammer, 68 – Author and columnist. A  Pulitzer Prize winning columnist for the Washington Post and several\ TV commentaries for Fox News. Cause of death: Cancer of the small intestine.
27th – Joe Jackson, 89   – Father/manager of the Jackson family and their beloved musical act, The Jackson Five. Cause of death: pancreatic cancer
July
2nd – Eugene Pitt, 80 – Legendary lead singer and founding member of The Jive Five. Best known for doo-wop hits "My True Story" and "What Time Is It?" Most recognizable tune is probably their famous theme song for Nickelodeon, the network for which they wrote jingles for 10 years. Read more…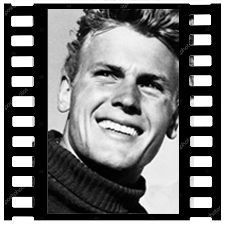 8th – Tab Hunter, 86 – Teen Idol of the 1950's, Movie star, singer, producer and author –
Cause of death: cardiac arrest
8th – Aretha Franklin, 76 – The Queen of Soul who topped the R&B charts during the 60's and 70's, and remained vital and relevant till into the twenty-teens. You could feel the disturbance in the force before it hit the news. 
24th – Robin Leach, 76 – Best known as the host of Lifestyles of the Rich and Famous, a popular TV show from the mid 1980's to mid 1990's where Robin took us on tours of the palatial estates owned by well known and wealthy people. Currently hosting Heavenly Afterlives of Celebrities and Moguls. Nah, I just made that up. No idea if he even went to heaven.
---
If you feel have a memory of, or encounter with any of the celebrities who left us in 2018, please use the comment section below to share your stories.