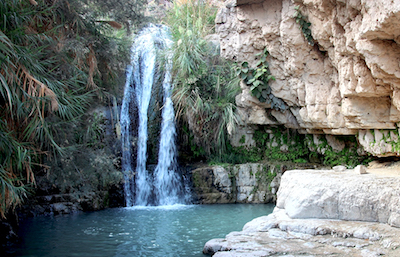 There are at least 20 "bucket list" destinations on my own bucket list, however, these 17 destinations listed in the article on Huffington Post in the link below – is a good place to start. Their list includes South Korea, Mauritius, Kazakhstan, Cyprus, Latvia, Samoa, Uruguay, Guatemala, Newfoundland, Canada and others.
Travel teaches us invaluable lessons we can't learn in school. It expands our worldview. It pushes us to be better, stronger, more empathetic human beings. And these 17 places, in no particular order, are where that magic is going to happen this year.
Source: 17 Epic Places You Never Thought To Travel, But Should | The Huffington Post
My own list consists of a few places I've never visited that aren't among those in the HuffPo article. Before I get to my final destination, I would  love to visit Australia, New Zealand, Japan, and the Phillipines for starters. Though I once spent 6 months living on a kibbutz in Israel – plus an additional month hitch-hiking from one end to the other, I would absolutely relish a second chance to visit the breathtaking hot springs of Ein Gedi in the heart of the Negev Desert.
Another bucket list destination would have to include a visit to every state in America. Although I've driven across the United States twice, and was fortunate enough to see the Grand Canyon, ski Heavenly Valley and Kirkwood along the shoreline of the unsurpassed landscape of Lake Tahoe between California and Nevada, there is still a lot I haven't gotten around to, yet.
Both cross country jaunts I've driven were the Southern route from Philadelphia, PA to California and then back, 28 years later. In the eyears between, I've drivenup the California coast past San Francisco to the Muir Woods, home of the giant Sequoia trees. And I've driven south along the coast to San Diego where we crossed into Mexico on foot. Crazy times. Great to be young!
One thing I've never done, however, is drive the Northern route coast to coast across America, in either direction. I haven't been to Upstate New York, Niagara Falls, Pittsburgh, PA Ohio, Utah, or seen Mount Rushmore, the Rock and Roll Hall of Fame in Ohio, the world's largest ball of aluminum foil in Nebraska. I 'd love to drive through Portland, Oregon, Bellingham, Washington; see Vancouver, British Columbia and parts of Canada and Nova Scotia.
Okay, now. Let's be real. Odds are, I'll never complete this mission in real life. But, there are people on this earth who have never been outside of a ten mile radius of where they grew up. So, I count myself fortunate for having live in or visited the places I have already. That includes the places I touched down only briefly like France, or Chicago, juts to change flights.
If you get a chance to travel, even if it's to drive to a destination only 100 miles away when the fathest you've ever ventured away from home is 10 miles… take the trip. You'll never regret hitting one less destination you may eventually add to your bucket list.