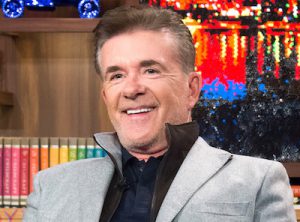 It's hard to believe that Alan Thicke is gone. He was only 69-years-young. I had just finished binge-watching the hot new show, This Is Us, and Alan appeared in the pilot episode as himself. He showed no hint of being the least bit in danger of dying. It just goes to show you how fleeting life is. You may also be shocked to learn that Alan Thicke was into health and exercise. I was watching an interview with Dan Lauria of his longtime friends and a Growing Pains quest starswho stated that what made the news of his death all the more surprising was that he was into healthy living. 
 However, according to a  CTV News network report...
"Heart attacks in seemingly healthy, active people like Alan Thicke are "quite common," and highlight the importance of understanding potential warning signs, according to one cardiologist."
"In addition to his work in front of and behind the camera, Thicke was an accomplished songwriter who created the theme music for several popular television programs, including Diff'rent Strokes, The Facts of Life, and Wheel of Fortune."
Source: Alan Thicke dead: Growing Pains star dies at 69 | EW.com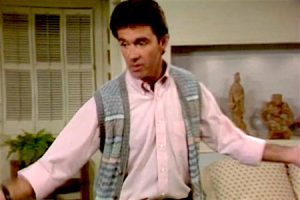 Most of us remember Alan Thicke as Jason Seaver, the easy-going, quick-witted psychiatrist and father of the Seaver family. Other cast members included Kirk Cameron, Joanna Kerns, Tracey Gold, Jeremy Miller, and Ashley Johnson. During the last season of Growing Pains,, Leonardo DiCaprio joined the cast as a homeless teen taken into the Seaver fold.
Alan also hosted a talk show from 1983-84. Though short-lived and referred to by some as "the worst talk show ever made", I personally enjoyed it and watched it often. I was a fan of his warmth, godd-natured sense of humor and easy-going style. The Alan Thickes of the world are the ones we hope to see live into their nineties and beyond. Alas, that was not to be the case. Another tragedy for the Baby Boomers in 2016. Rest in Peace Alan Thicke .Thank you for your legacy of Jason Seavers who we can still visit with in nostalgic TV rerun land.