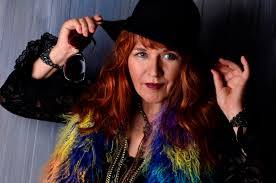 A Tribute to Kacey Jones by Hal Cohen
I first met Kacey Jones when I was hosting a weekly Sunday night songwriter showcase at the Chimneysweep Lounge in Sherman Oaks, CA. in the early 1990's – before the Northridge Quake of 1994.  I called it "Acoustic Soup". Kacey had recently moved back to California from Nashville, Tennessee and was looking for places to perform when she apparently heard about my Acoustic Soup showcase.
I got an email addressed, "Dear Mr. Cohen…" inquiring about an audition and I wrote back and told her she could come in anytime and drop off a CD or audition live if I was there.  Sure  enough, she showed up, guitar case in hand early one Sunday evening while I was setting up and asked me if Hal Cohen was around. I said, "I'm Hal" and she was actually surprised. Somehow, she got the idea that I was just the booking manager of the Chimneysweep. When she realized I was also a singer-songwriter, too, she exclaimed, "Oh, if I knew you were a musician, I wouldn't have written "Dear Mr. Cohen".  Well, we both shared a good laugh over that remark!
Then, Kacey asked if I would like to hear her play… I said "Of course!" She proceeded to introduce this song inspired by her ex-husband/manager called "I'm Not Bitter"
Then she asked if I'd like to hear another. Are you kidding ? She had me at, "If I knew you were a musician, I wouldn't have called you Mr. Cohen"
So she then proceeded to play a couple songs about a dog named Fred. Parts 1 and 2.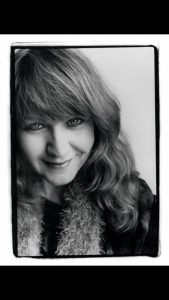 Over the next few years, Kacey played at the Chimneysweep on many occasions. When she got a gig a few miles down the road at the Oyster House I stopped in every chance I got to hear her play and occasionally sing one of her latest songs. When she had to play a private party, or had to take time off, she got me a gig there, too.. Eventually, Kacey moved back to Nashville and I took over the reins at the Oyster House, which opened the door for me to host and/or participate in several more open mic and showcases throughout the Los Angeles area including Highland Grounds and Cafe Luna in Hollywood (thanks also Robert Morgan Fisher), Rusty's Surf Ranch in Santa Monica (with a leg-up from Jill Holly and Matt Kramer), the Hot House and the Palomino in North Hollywood and Angelo's on Catalina Island. Thanks to Kacey coming into my life, I was given the opportunity to get up close and personal with some of the best, most talented singer-songwriters in the world (some of them , legendary). And of them, Kacey was at the top of the heap.
The thing that stood out most about her playing, at least for me, was her uncanny ability to hold such a steady rhythm with her thumb as she strummed with the rest of her fingers, giving her songs a percussive backbeat that most people could never do. It was as if she head a built in click track in her head. Her sense of humor is legendary, smiling infectiously form beginning to end of her very novel and fun, songs… often coming down a little hard on some of the men in her life, but her ex-hubby in particular. And then there's "Donald Trump's Hair" in which she excoriates the man's iconic mane so playfully, you're not sure if she's insulting the guy or complimenting him. Either way, she's buttering him up to get closer to his bank vault. Which fits in nicely with the theme of an earlier song about being married to a 95 year old in poor health so she can inherit the old man's money.
In this recent performance on KABC in Los Angeles, shortly after her appearance on America's Got Talent, You can hear "Donald trump's Hair" in its entirety as well as little snippets of "I Ain't Bitter" and "Waiting For the Guy to Die".  Ironically, "the guy" may have outlived Kacey.
Speaking of poor health, Kacey was battling colorectal cancer for almost three years before succumbing to the C-Monster. As a matter of fact, she took time to call me while I was going through the exact same ordeal to confide in me that she, too was battling the same type of tumor that I had. She, however, had chosen a different path in dealing with it, choosing to go the alternative medicine route, including costly treatments with cannabis oil, while I had chosen a combination of Eastern and Western approaches, and a change in diet – particularly the elimination of processed foods, or anything containing sugar. Kacey was always very conscientious about her diet, but her faith in alternative medicine alone was not enough to ward off the ultimate takeover of her system in the end. Still, it hurts to have to say goodbye to her, when she made it a point to apologize to me for not contributing to my "Pain in the Butt Fund" (a crowd-funding page I had set ups to help with expenses).  Ultimately, I came out of my ordeal cancer free and ultimately contributed a few dollars to Kacey's fundraiser. I only wish it had resulted in her beating the disease.
Rest In Peace – Kacey (aka Gayle Zeiler) Jones.
Anyone who knew Kacey with a story to tell:
COMMENTS ARE MOST WELCOME  in the comment section below!
Thanks,