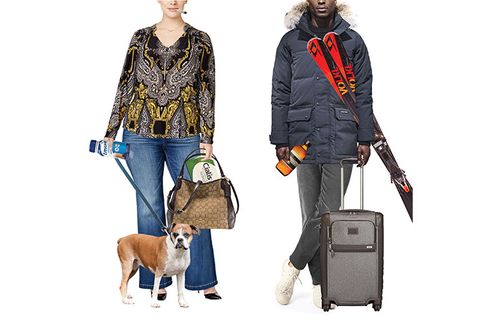 According to Bloomberg
Regarding spending habits – according to Bloomberg.com, retailers have us pegged and placed neatly into categories that define our buying habits. No surprise there. Shopping is most assuredly a science. I assume their stas are based on a lot of split testing, customer surveys, inventory analysis and other deep research.
At any rate, here are the five groups they have placed us in when targeting our spending habits: 
Millenials 
Born from about 1982 to 2004

Gen Xers


Born from 1965 to 1982

1 Percenters


The Rich and Famous

Baby Boomers


Born from 1946 to 1964
 
 

Dinks


Dual income, no kids. Sprung from the Yuppies of the 80s)
Bloomberg's article goes on to describe today's senior citizens spending habits this way…
Born from 1946 to 1964, they're finally aging out of their prime consumption yearsThe 76 million people born in the years after World War II were a retail marketer's dream. Although they've aged and their outlays are shifting to health care, they still have substantial spending power. Boomers buy about two-thirds of the new cars sold annually, as well as half the computers and a third of the movie theater tickets.They control about 70 percent of U.S. disposable income; a lot is spent on their pets.
Source: From Gen X to Baby Boomers, What Every Generation Loves to Buy – Bloomberg
Boomer Spending – Then and Now
I remember how my younger brother was the cool kid in the family and he insisted on taking me shopping for clothes. That's when I got my first pair of bell bottom jeans (pre-faded of course) and some tie-dyed shirts  and ruffled sleeves (think the Pirate shirt in the Seinfeld puffy sleeves episode with Jerry's "low talker" girlfriend). Well that's ancient history. The Bloomberg article states that these days we Boomers are shelling out a lot of money on new cars sold annually, computers, movie theater tickets.
Sounds about right!
What are you spending your money on? Have you recently purchased  a car or computer? Been to the movie  theater lately? Inquiring minds want to know. Please use the comment section and discuss.