A New Leash on Life
Become a Dog Sitter!
My first foray into dog sitting was when I signed up with an online dog sitting referral website called Rover (dot com). I don't even remember who referred me, I only know I'm glad they did! It's a site where people who are available to watch other people's dogs when they go on vacation, or for whatever reason can find someone who lives in their area to sit for them instead of boarding their furry friend in a kennel or expensive doggie playground. For me , it was an easy choice, because I've always had at least one dog since the age of 13.
Shortly after signing up with Rover, I took their online course in dog sitting, which was really quite easy and very helpful. Before long, I got my first request. It was for a little Pomeranian, and at the time, I had two little fur buddies  of my own. At the time, I didn't have much of a yard and I lived on the 2nd floor of a duplex. But I took them all out for a few walks together each day and the owner was very grateful. She gave me a nice review and within the week, the money was deposited into my PayPal account.  It was a breeze for me. Since I already had two dogs, taking one more along for our walk was not a problem. 
Later, when I moved in with some friends who had a large house, it was even easier, because the wife was retired  and almost always home. So, even if  I had to leave, there was someone home with the dogs. And when I was diagnosed with cancer that Spring, dog sitting was about the only thing I could do, since I was not allowed to go to work. Because the chemo  and radiation compromises  the immune system, I wasn't permitted to be around a lot of people. Since I worked in a mall at the time, that was out of the question. So pet sitting helped save my life in a way.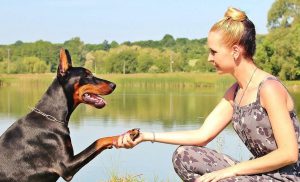 Naturally, this is not for everyone, however, for those who fit one or more of these qualifiers, you might consider becoming a dog sitter… If you:
Are a retiree or a student
Enjoy working from home
 orcould use side income working at home
Are a stay at home mom or dad

Have a yard
Are looking for the perfect baby boomer side gig

Like to go for walks

You need the exercise.
Could use the company – Having pets around help you live longer!
Would like to own a dog, but just can't have one full time
Enjoy working for yourself
Would like choose when you want to work and who you'd like as a client
Dog sitting is a perfect second income for people who work from home. When you're a dog sitter, you literally get paid for taking a break – a new leash on life!  
And it couldn't be easier. There is a website called Rover.com (there used to be another called DogVacay, but they merged with Rover).  Basically, you go to their website and set up a profile page with your location  and how much you'd like to be paid for watching little Fido, and pretty soon, people from your area, who need to go on vacation begin to send you requests for dog sitting.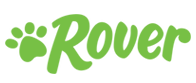 Many folks don't want to board their precious pooch in a kennel or boarding facility. Why not? Because, not only do many of these places charge a LOT of money, but they confine your dog to a cage and take them for a short walk two three times a day to relieve themselves, often with no other interaction.

But you, as a pet sitter, can give their dogs a lot more attention and a lot more room. Even if you don't have a yard, if you're home, you can monitor your client's dog much more easily, and be there to pet or play with the dog. If you also have a dog that gets along well with other animals, all the better. Your client's dog has some company and your dog has a new friend.
You can opt to be a dog sitter at the client's home or yours, or you may opt be be a dog walker, whereas you only have to stop by the house, walk the dog and return them to their own home. More experienced sitters  can even offer to administer medication if necessary. If you already have a pet sitting business, registering with Rover can help bring you new business, so it's a great option for professionals, too.
If you have ever given any thought to becoming a dog sitter, this is a perfect opportunity  to test  the waters. It's extremely rewarding and can also be very lucrative. You can take on as much or as little dog sitting as you'd like. Register with Rover.com today and get started! 
Have you any adventures in dog sitting  of your own to share? Please leave a comment below!