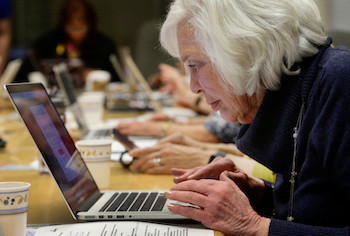 More and more, we're reading and learning about communities who are bringing their senior citizens into the 21st century. SO it should come as no surprise that San Francisco is no exception.
Click below to learn about start-ups such Seniorly, a 2-year-old San Francisco-based startup that provides a free online platform to help navigate the confusing arena of assisted living facilities.
Or CareLinx out of San Bruno, and Honorin SF, among others, which allow users to acquire caregivers "on demand" thru the use of online platforms or mobile apps. Lyft and Uber have also launched programs for seniors, as have other independents who have begun to spring up.
Follow the link below to read more…
A new group of startups is capitalizing on that growing market with technology and web-based services geared toward helping seniors maintain their quality of life.
Source: Seniors are a hot target for Silicon Valley startups